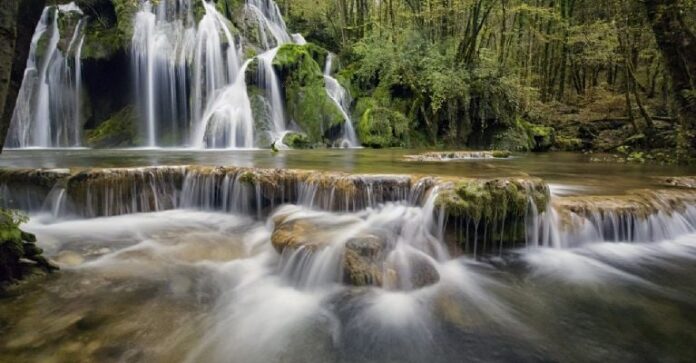 The most beautiful waterfall in Hidalgo will captivate you with its turquoise waters, which you can enjoy from the top of a mountain 
The state of Hidalgo is a place full of surprises for all the tourists who want to visit it. Its geography makes it possible that in the same state there are archaeological sites, Magical Towns, mountains belonging to the Sierra Madre Oriental and of course the beautiful waterfall of Mixquiahuala; a site of crystalline waters located between mountains and various springs.
Hidalgo, a state located in the center of Mexico, is a tourist destination that captivates with its natural beauty, its rich history, and the warmth of its inhabitants. With a combination of impressive landscapes, archaeological sites and charming Magical Towns, Hidalgo offers a unique experience for travelers.
How to get to the Mixquiahuala waterfall in Hidalgo?
The Mixquiahuala waterfall is a true natural treasure of Hidalgo as it offers impressive views of the state's natural treasures. With a fall of more than 30 meters, this waterfall offers an impressive visual spectacle. Surrounded by exuberant vegetation and picturesque landscapes, which makes it an ideal place to enjoy nature, go hiking and take memorable photos.
This waterfall is fed by one of the tributaries of the Tula River, in the Mezquital Valley, due to its location it is very accessible to reach as it is very close to the state capital. To get there from Pachuca, you have to take the highway to Actopan, then Actopan-Progreso until you reach Mixquiahuala, a journey of about one hour.
At the source of the waterfall there is an artificial pool where visitors can swim and enjoy this natural beauty made up of crystalline waters that make it one of the biggest attractions in the state of Hidalgo.
Very close to the waterfall are important archaeological sites, such as the Tula Archaeological Zone, which was the capital of the ancient Toltec civilization. Here you can marvel at the imposing sculptures of the Atlanteans and explore the ruins of ancient temples and palaces.
Hidalgo is a state full of surprises and beauties that are worth exploring. Whether you're drawn to nature, history, or culture, this destination has something for everyone. Do not miss the opportunity to visit the majestic Mixquiahuala Waterfall, an unmissable jewel to visit on these summer vacations. 
Source: Escapada