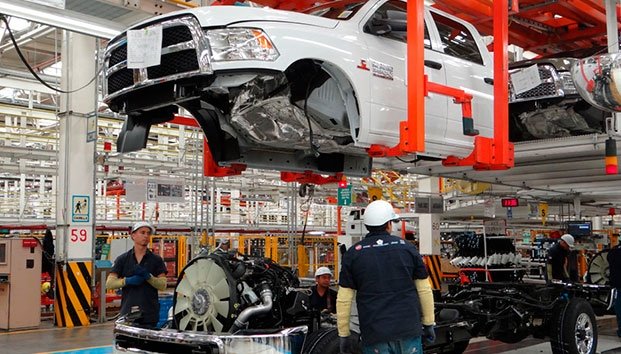 The Chamber of Representatives agreed that before the current ordinary period ends on December 15, legislators will endorse the constitutional reform to reduce the working hours per week from 48 to 40 hours.
In a press conference, the president of the Political Coordination Board (Jucopo), PAN member Jorge Romero, commented that there is the intention of all the parties for the constitutional reform to be voted on and discussed in the plenary session of San Lázaro.
"The intention is that this ruling, of 40 working hours, comes out in this period; for it to become a constitutional reform this year is practically impossible, not so we will vote for it in this period in the Lower House of Congress," said the PAN member.
He mentioned that there is consensus among all the benches for the reform to be implemented, but "taking care" of the workers and that microenterprises are not affected by this new provision, so he clarified that the agreement is to add transitional provisions to establish that the reduction of the working day will be progressive.
"Among other agreements that exist to carry out the reform of the 40 working hours is precisely in its transitional provisions, it is to agree on its progressivity, (that is,) it is not a legal provision that comes into force overnight. , and so that it is not such a sudden impact, a progressive approach is proposed," he noted.
The above would be the response to some businessmen who asked the deputies that the application of this reform be gradual in order not to damage some sectors, such as construction and agriculture.
This reform to Article 123 of the Constitution was endorsed in April in the Constitutional Points Commission of the "Cámara de Diputados", but as there were doubts about its application, the legislators decided to hold an Open Parliament.
"Among workers, day laborers, domestic employees, artisans and in a general way, all employment contracts: for every five days of work the worker must enjoy at least two days of rest," the constitutional reform mentions.
The law states that the working day is 8 hours a day, so in total – with the modification – there will be 40 hours in the week when currently the legislation states that there are six working days, which are equivalent to 48 hours.
Source: OEM