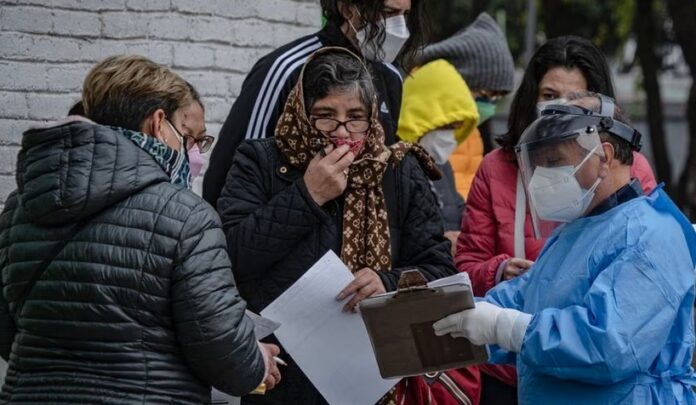 The scientific community identifies the presence of the new omicron mutation in three cases, according to samples shared on the Gisaid scientific platform
The new omicron variant, known as XBB1.5, has been identified in Mexico. More contagious than other mutations, it has greater transmissibility and accounts for more than 75% of positive cases in the United States due to its ability to attach to human cells more easily and replicate rapidly.
The three cases, sequenced by public health institutions, were detected in the State of Mexico and the capital. The sequences of this omicron mutation have been shared on the Gisaid scientific platform, a reference site for genomic monitoring of the pandemic.
The authorities have not yet made public information about the presence of this variant because the process to confirm it takes several weeks.
The Gisaid platform is the effort of several scientists to share in real-time that can be used to track the evolution of the virus. The country that has shared the most data on XBB1.5 to date is the United States. Specialists from Canada, Costa Rica, Brazil, and Chile have also published that the variant is also present in their countries.
Source: gisaid.org
---
---