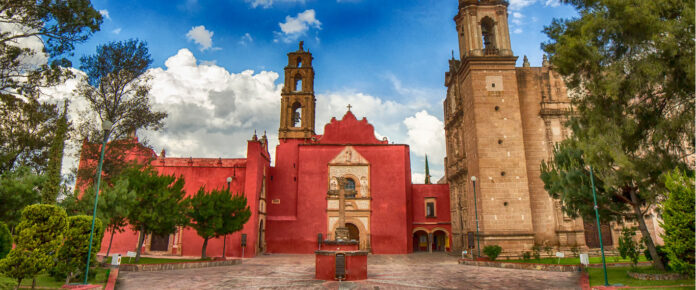 The central Mexican state of Hidalgo has emerged as an epicenter of fuel theft (Huachicol) but continues to record relatively low levels of violent crime. Even though a number of criminal groups operate in Hidalgo, including the New Generation Jalisco Cartel (CJNG), Los Zetas, La Familia Michoacana, and Pueblos Unidos. shootouts between heavily armed groups of criminals are not common in Hidalgo.
During late 2021 and 2022, several violent incidents occurred in Hidalgo. Six people were killed in a shoot-out in the city of Pachuca on January 30, 2022. In another event in January 2022, three people were killed in a shootout in the town of Ixmiquilpan, Hidalgo. In December 2021, gunmen attacked a prison in the city of Tula Hidalgo, detonated car bombs, and forced guards to free a group of nine inmates, including a leader of the Pueblos Unidos criminal organization.
Hidalgo is safer than many other states in Mexico. In 2021 Hidalgo tallied a murder rate of 7.8 per 100,000 residents, a level of violence that is around a third as high as the murder rate of 25.8 for Mexico as a whole. In terms of murders per capita, Hidalgo is roughly on par with Chiapas but far less violent than Chihuahua. Most violence in Hidalgo is concentrated in the capital city of Pachuca. In 2020, 81% of all the murders that were recorded in Hidalgo occurred in Pachuca.
Violent crime in Hidalgo fell between 2019 and 2021. Overall, the number of homicides reported in Hidalgo fell by 34% between 2020 and 2021. According to data from Mexico's National Public Security System, Hidalgo recorded 259 murders. Hidalgo also recorded 19 femicides. According to data from Mexico's National Statistics and Geography Institute (INEGI), Hidalgo also tallied 366 murders in 2020 and 479 homicides in 2019.
According to data from Mexico's National Public Security System, Hidalgo recorded a total of 25 kidnappings and 3 express kidnappings during 2021. In 2021, the state also recorded 557 violent carjacking incidents and 392 violent robberies on public streets. Most street crime targets local residents rather than visiting tourists or foreign professionals.  
Source: El Heraldo de Mexico