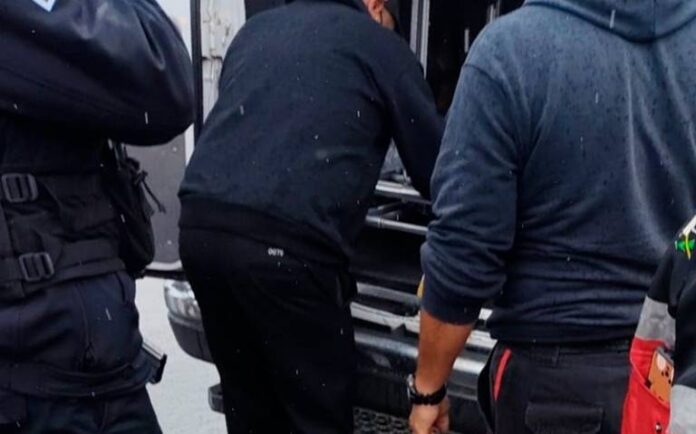 Tulancingo, Hidalgo.- On Tuesday, October 5th, approximately 50 people in the community of Santa María Asunción in Tulancingo in the San Ángel neighborhood, tried to lynch a man, whom they accused of robbery; undressing him, depriving him of his freedom and repeatedly beating him.
The accused with the initials CNN and a resident of Colonia Guadalupe de Tulancingo, was chased by members of Santa María Asunción, for the alleged theft of a sound system.
Agents of Public Security from Tulancingo, Santiago Tulantepec, and Acatlán, State and the National Guard came to the place to try to rescue the alleged thief alive and protect his integrity, but they were denied access to the site in the first instance, closing their way and receiving insults and physical aggressions from those involved.
After a timely intervention, the alleged thief was rescued by members of State Security and placed under the custody of the corresponding authorities, who transferred him to the General Headquarters of Municipal Public Security of Tulancingo.
According to the data provided by Public Security, the man involved in the robbery was reviewed by Civil Protection elements and transferred to the General Hospital of Tulancingo. Despite the severe blows he received, the man is out of danger.
Source: OEM