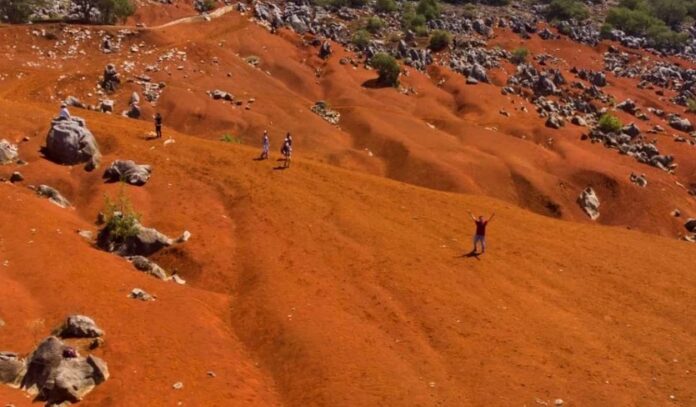 In Mexico you will find landscapes that seem out of this planet. El Pinacate, in Sonora; the Zone of Silence, in Durango; The Yeso dunes, in Coahuila, are strange and at the same time fascinating. In the center of Mexico, about five hours away by road, we find a place with a Martian appearance covered with sand of terracotta hues; some would say it is almost red. Limestone stones are scattered everywhere. The inhabitants of the area call this place "the red planet".
The Red Dunes of Pacula, a place that seems to be taken from a science fiction movie, are located precisely on the limits of the municipality of Pacula and the Magic Town of Zimapán, in the state of Hidalgo. The landscape is surreal and of course, the site has become a popular tourism destination in the state of Hidalgo, Mexico.
It is striking that this sandy field is surrounded by a cloud forest populated by juniper, pine and cedar trees.
Its color is due to the high concentrations of iron oxide and a mineral called laterite, which is frequently found in areas with very humid climates. Be careful, because as soon as you touch the sand it will stain your hands, clothes, and even shoes, (it can easily be washed off).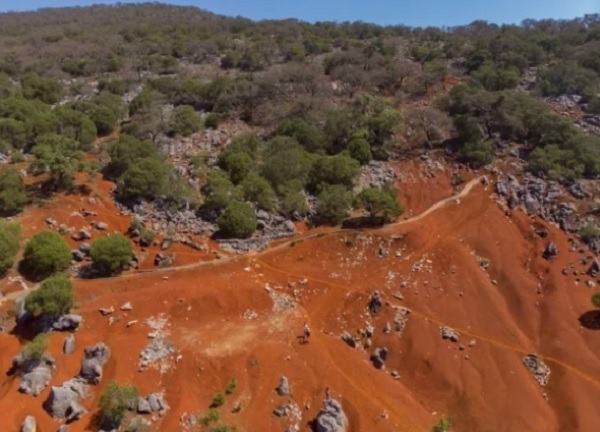 If you want to visit the Red Dunes of Pacula, wear comfortable shoes and clothes to walk long distances and don't mind getting dirty.
The climate is mild in winter, but in the spring and summer months, it is very hot. The ideal season to visit the red dunes is before the rains.
If you want to visit this place on your own, about three and a half hours from Pachuca, it is important to bear in mind that Pacula is just opening its doors to tourism, so there are not many signs indicating how to get there. To find the correct coordinates, in Google Maps you must search for 'Tierras Rojas Tourist Zone'.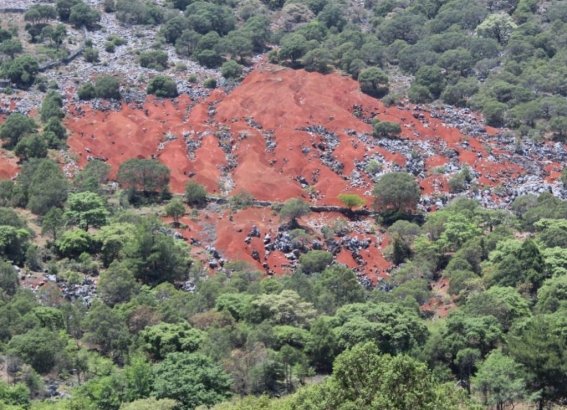 There are tour operators like Live Traveling that take you from Mexico City. The meeting point is the Monument to the Revolution (Tobacco colony). Your package includes food: local dishes made by the San Francisco de Pacula community.
Source: Live Traveling