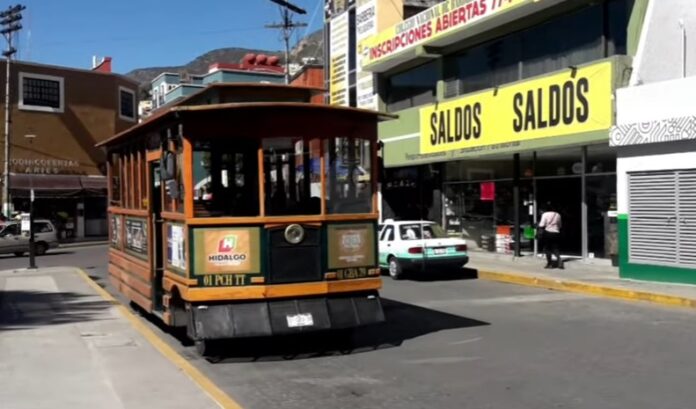 Head over to https://www.thetaoofdavid.com/ for Travel, Digital Nomad and Teaching blog posts incorporating video, text and photography, purchase my Teaching Online Ebooks (also at https://payhip.com/thetaoofdavid), take advantage of my affiliates and even book an English lesson with me at https://www.thetaoofdavid.com/book-en…
🇲🇽 PACHUCA, HIDALGO, MEXICO – Hola amigos and welcome to another Mexico Travel video! A while ago, I asked on a live stream for destination suggestions. As always, I like to go to lesser known/visited locations in any country and you all suggested Hidalgo, or more specifically, the state capital, Pachuca, and Real del Monte, a small mining town with a history with English miners from Cornwall. You did not disappoint.
We fall in love with some destinations, and this is one of them! In this video (which is the first of THREE videos from Hidalgo) we explore a multitude of locations in Pachuca for my THREE YEAR TRAVEL ANNIVERSARY!!
We check out the Centro area, Plaza Juarez, Avenida Revolucion, the brightly coloured Las Palmitas, Centro at night with some awesome music, eat some pastes (more on that in the Real del Monte video and climb to the Cristo Rey!! Overall, Pachuca is diverse and does have similarities to other cities in the world.
But remember, this is Mexico! MUSIC – (all Epidemic Sound) "The Reunion" – Trevor Kowalski (intro and Cristo Rey) "Fast Track" – Jimmy Wahlsteen (walking to Revolucion) "Heavy Words We're Holding" – Trevor Kowalski (Las Palmitas) "Alla Prima" – Voodulce (ending) SUPPORT THIS CHANNEL! Affiliate Links – (more to come) 🔶If you would like to become a Patreon, check out the link below –
https://www.patreon.com/Firstworldtra…
🔶Get £25GBP off your first stay with Airbnb! – http://www.airbnb.com/c/davido7156 🔶FREE shipping on DNA kits with MyHeritage.com – http://bit.ly/2z5JmH3 – use code THETAOOFDAVID 🔶Get £15GBP off your first Booking.com booking – https://booking.com/s/1c182e16 🔶Get $10USD in Italki Credits by visiting – https://go.italki.com/firstworldtrave… 🔶Get a Revolut card and make your travelling easier – for FREE! – https://revolut-for-pioneers.ngih.net…
🔶Safety Wings Travel Insurance – COMING SOON 🔶ReadyProSupply Travel Products – COMING SOON This is channel is all about the Tao of David, ie the journey of David. Who's David? Me! The clue's in the name! That's right, this channel is not just about the destination. I travelled for 1000 days non-stop and sustain myself through various means as a Digital Nomad and Online Teacher with other projects in the pipeline. If you want a real and honest travel channel detailing the realities of life on the road without doing dumb sh*t for views or exploiting viewers with fake smiles, this is the one for you!
🔹Don't forget to like my Instagram at the link below. Daily behind the scenes Insta stories! Check out my Instagram – tao.of.david or https://www.instagram.com/tao.of.david/ 🔹Thank you to my Patrons Tim, Cynthie, Ian, Ken, Laura, Manuel, Dan, Becky, Wendy, Momo, Dave, Tony, Judy & Avery for supporting me on my journey. Thanks for Watching!
Source: YouTube
HIdalgo Daily Post