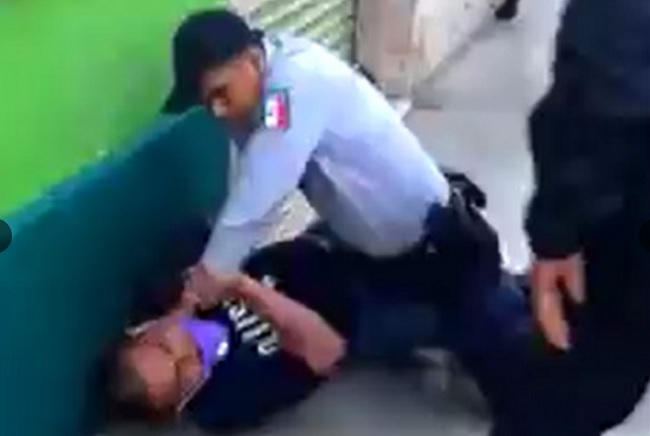 The municipality of Pachuca ordered an investigation against municipal police officers for alleged excessive use of force and for hitting a civilian with his staff during an intervention.
The events occurred in the vicinity of the Surtidora market, where policemen came to a request for support from an individual after a traffic incident that resulted in physical attacks on a citizen.
In a video broadcast on social networks, one of the municipal police officers got up from the ground without registering the reason why he was on the floor.
After getting up, he walks to where one of his companions subdues one of the civilians involved in the events, this being the moment in which he repeatedly hits the citizen with the baton.
According to the municipality, "the agents of the police were attacked when they intervened at the scene and at the time of the arrest, it is reported that they may have acted outside of the established protocol."
Due to this fact, the municipality continued, "the honor and justice commission was requested to initiate the corresponding investigation into the actions of the elements that attended to said report."
Source: Excelsior