Zihuatanejo. The tourist industry reported a decrease in traveler activity this weekend, and point out that international tourism is arriving to a lesser extent compared to last year.
The Guerrero Tourism Secretariat reported that this weekend began with 39.6 percent occupancy, for Saturday it went to 42.7 percent and on Sunday it closed at 41.1 percent.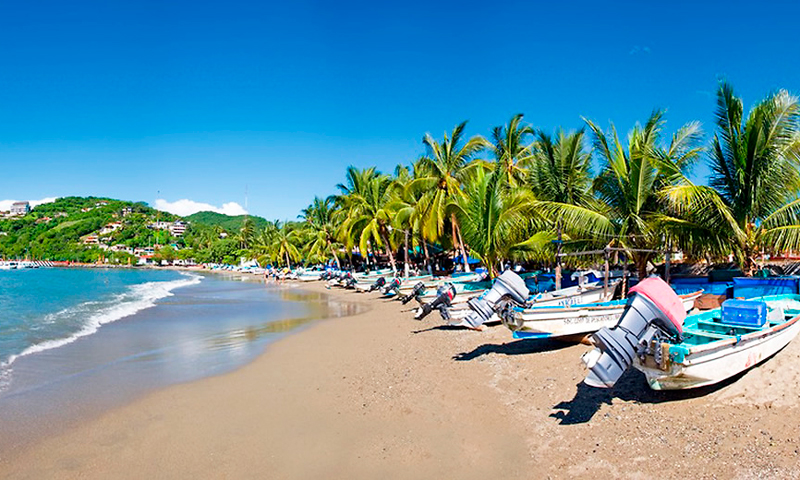 With a slight decrease, the Centro Integralmente Planado Ixtapa occupied 44.8 percent of its rooms, while Zihuatanejo rented 22.7 percent of its rooms.
On the subject, Antonio Rauda, ​​from La Madera, explained that this weekend there is a decrease in the number of tourists who come to the beach, "it is a normal downturn because after the holidays people move away and we depend only on international tourism ."
On the international side, this weekend the Calgary-Zihuatanejo flight of the West Jet airline arrived at the destinations of the Costa Grande and is the first flight from abroad to resume in 2021.
Mexicans keep four beaches on the radar, reveals a study of the platform.
The destination appears among the main beach travel options for Mexicans in 2021, according to a study released by the Despegar platform.
Despegar is a specialized travel page that bases its statistics on the searches carried out by tourists.
The report points out that Mexicans "keep four beaches on the radar for vacationing in 2021".
Without specifying positions, it only indicates that Ixtapa-Zihuatanejo, Huatulco, Manzanillo, and Puerto Escondido are the main tourist sites of interest.
The online travel agency highlights that these are the destinations that in its surveys of emerging beaches are positioned as the favorites to start the year with a trip.
Antonio Rauda mentions that Ixtapa Zihuatanejo is a destination recognized for its ideal beaches for swimming and resting, as well as being a considered resting area.
To reach the destination of the Costa Grande, the most comfortable way is by road, with the option of taking a break and appreciating the landscape of the Sierra Madre del Sur, which covers more than 11 kilometers of coastline.
Source: ajornadaguerrero.com.mx