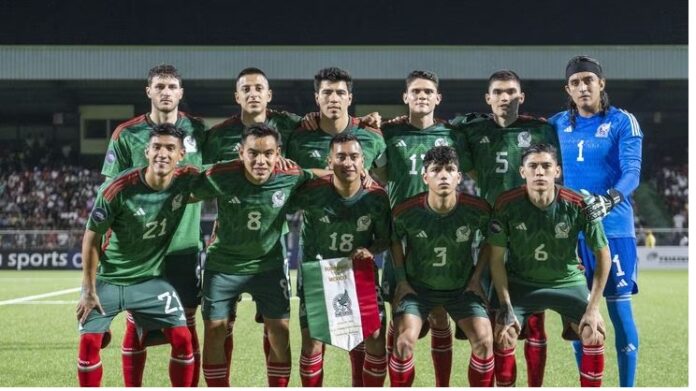 Mexico fans could be heard chanting the homophobic "puto" multiple times in the waning minutes of the Wednesday night match between Mexico and the United States. And US Soccer did not follow its own protocol in response to it.
Because many of its fans couldn't help themselves, Mexico now faces a potential two-year ban from playing matches in the United States. US Soccer also faces the potential of banning itself from hosting any international friendly for the next two years, as that is its own stated policy.
While the prevalence of the chant has slowed, neither US Soccer nor the FMF has been able to stop the chant using previous tactics. Will they have the guts to raise the stakes?
US Soccer made clear before the game — to Outsports and others — that they would be following their own policy 521-2, which calls for a two-year ban from competing in the U.S. if a visiting country's fans chant a discriminatory slur — in this case, "puto" — en masse.
That is what happened on Wednesday. A fan at the match reported to Outsports that the chant was heard throughout the stadium at least twice. Various people on Twitter said they heard it. It was also audible at least twice through the television broadcast.
The in-match policy of US Soccer — that it reiterated on Wednesday — requires, on the first instance of the chant, "Interruption of the game by the referee for two minutes, accompanied by PA announcement. All players report to the center circle of the pitch."
That did not happen.
US Soccer may, unfortunately, hide behind the fact that, well, it only happened a couple of times, and it wasn't until the end of the match, so we're going to let this one slide.
Yet everyone with knowledge of the situation knew this is exactly what would happen: The fans would wait until those final minutes, boom it through the stadium, and dare US Soccer to pause a match in its 88th minute.
Source: ESTO