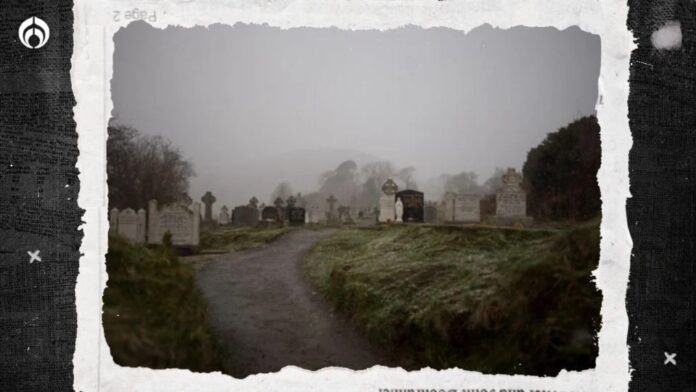 There will be activities, international food, shows, concerts and more.
Real del Monte will be the first Magical Town converted into a house of terror. That's right, this place located in Hidalgo will be the great scene of horror where there will be many activities.
Because the First International Horror Fair is going to be held in Mexico, carried out by director Zaizar Habacuc and César Hernández, who are behind this great project and who also offered an interview to Radio Formula to tell about the activities that this Magical Town will have.
"Horror" activities in Real del Monte
Zaizar commented that the aim is to give people a different taste and this is based not only on knowing the beauty of Mexican legends, but also on bringing together countries in the world that also have it, such as Ukraine, South America or Spain.
Not only is Real del Monte a Magical Town, but it also has a great history with miners or even in sports, since the first soccer game in Mexico took place there.
"People here, during these weeks, experience something different, unique, that is going to happen for the first time in Mexico and that in this way they can count on adrenaline, emotion, but let's not forget with a very familiar sense," he mentions.
This moment is also related to the entire family, so that they can experience something unique and even for any age.
Furthermore, not only will you see situations in which one will run from fear, you will also be able to listen to horror legends along with the International Film Festival, which invited pure winners from America, Europe and Asia, with the so they can see these movies.
"Wanting to do something bigger, that enriches and will also see other types of situations for people to have fun, that's why the issue with hotels and their special prices," he says.
They explained that this First International Terror Fair in Mexico will be divided into three sections:
They will have performances, realistic activities where you are inside or participate in everything that happens, an exclusive area of international gastronomic areas, from all the invited countries, concerts, traditional Mexican music, catrina parade and there will even be a section of "body paint" by catrinas.
When will this event be?
The event will start from October 19 to November 5, but the activities will take place from Thursday to Sunday (three weekends).
Some will have a cost, but the best thing is that you will be able to choose the package that best suits you. Although Zaizar specified that they seek to provide affordable prices so that it is within reach of families' pockets.
In addition, they are going to have a contest for the Queen and Princess of the Fair, they will have guest artists in the main squares, activities for children, like a classic fair, and their prices are going to be affordable, confessed César Hernández.
Another thing that Zaizar thanked is the Municipal Presidency, because they are going to encourage the local economy 100 percent, in addition to offering protection.
As a film director, he seeks to ensure that everything has a movie setting, that it attracts attention, but that the people who visit it have a unique, safe and pleasant experience, so that they consume the local food.
And if people are afraid of something happening to them, Zaizar explained that many details are taken care of: from making sure the road is good, to making sure people have protection.
This is because they think that around 270 thousand people will arrive, dosed in these three weekends, they also appreciate that the authorities and civil protection provide logistics and security to the people.
In addition, there will be a contest at the fair, as they are looking for the person who eats 50 regular-sized pastries and whoever achieves it will have a production prize.
If you need more information regarding the First International Terror Fair in Mexico, you can consult it on your social networks.
Source: Radio Formula