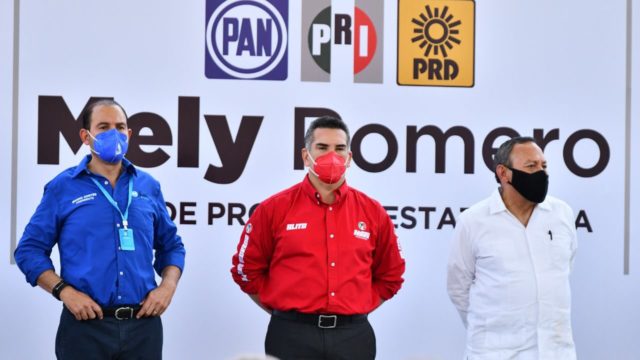 An alliance of Mexico's opposition parties is preparing to propose presidential candidates after announcing that, like the ruling party, it would decide by September who would represent them to be on the ballot in general elections next year.
Politicians who have announced plans to run include the president of the lower house of Congress Santiago Creel, former Michoacan governor Silvano Aureoles, Senator Xochitl Galvez, and former Foreign Affairs Minister Jose Angel Gurria. Senator Lilly Tellez as well as businessman Gustavo de Hoyos are also possible contenders, reported news site Milenio.
Earlier this week, the coalition that includes the PAN, PRI, and PRD parties announced that its candidates would participate in debates in the coming months. The bloc has said it will decide on its nominee after carrying out a series of public opinion polls, a method similar to that proposed by Morena, the party of President Andres Manuel Lopez Obrador.
The independent body which was tasked with planning the unofficial primary dissolved later Tuesday, according to a letter shared by its members. A new body will be announced Thursday and is expected to include members of the coalition's parties, Reforma reported.
The number of opposition contenders for the nomination could still rise further, with as many as 15 candidates eyeing a registration, according to a PRI official.
Source: El Financiero
---