Security strategies have improved thanks to coordination with the federal government: Quirino
Culiacán, Sin.- When Quirino Ordaz Coppel assumed the state administration in January 2017, Sinaloa was in fourth place in the national table in terms of crime incidence.
That year, criminal groups shook the central area of ​​the state with their fury, leaving a trail of homicides, disappearances, and entire families orphaned. It was a critical moment for any incoming government.
"The violence rates in Sinaloa are stable": Governor
Contrary to the administration of Mario López Valdez, who only leased urban video surveillance equipment, as well as patrol cars, armored trucks, and helicopters, the Ordaz Coppel government chose to put out to tender the contracts for the new equipment for the police corporations.
Culiacán, Navolato, Mazatlán, and Los Mochis were filled with surveillance cameras connected to the C-4i terminals, although crime targeted these devices to protect citizens and prevent crimes.
The salaries of the police officers were improved and there were no longer any patrol rentals: they were only purchases through open public tenders.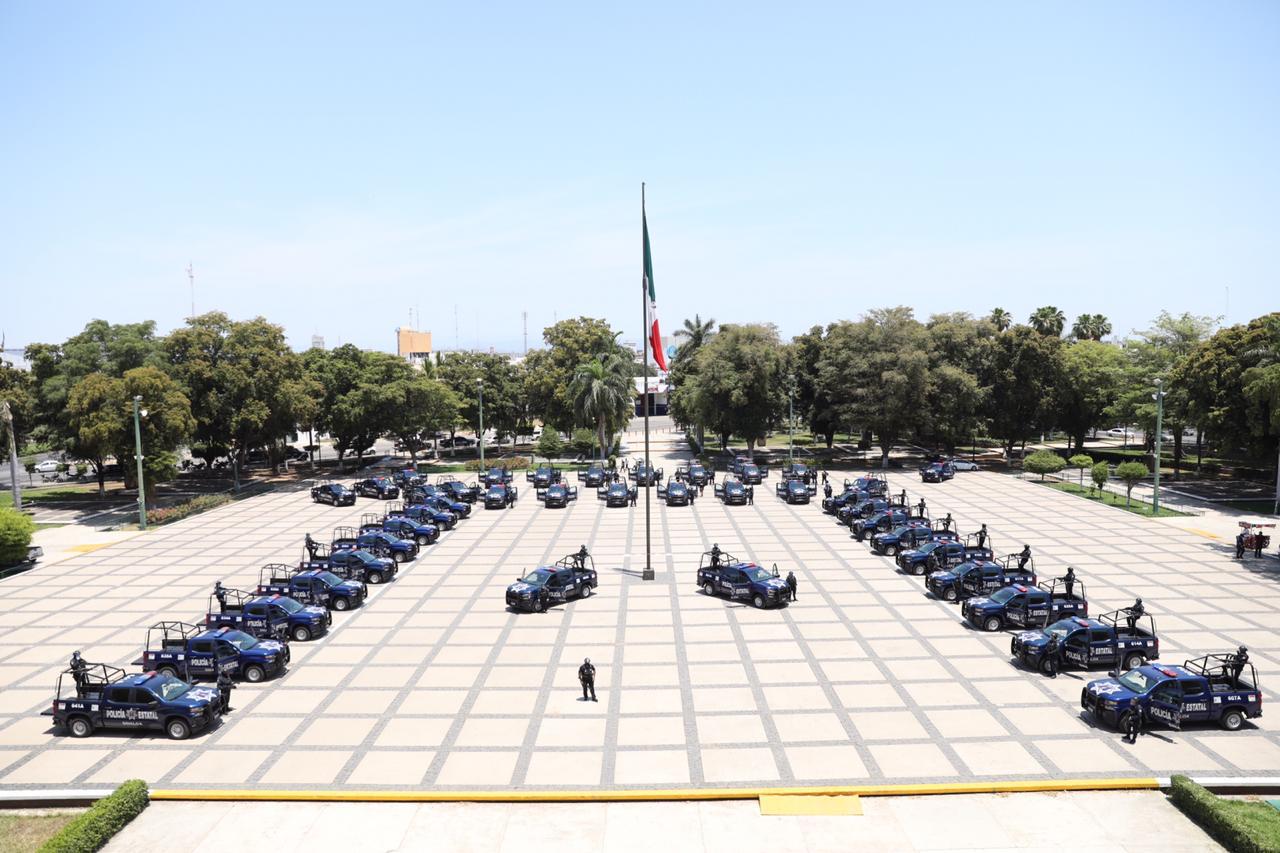 Four years after this, insecurity in Sinaloa has decreased, says Governor Quirino Ordaz in the face of the Fourth Report that he will render before the Sinaloans and the State Congress.
-Now we touch on the issue of security, which is one of the issues for which Sinaloa stands out the most at the national level, how are we doing in this area, when we are still in the national headlines
"Let's see, Sinaloa 4 years ago was in fourth place in the country in incidence and now it is in number 26, now Sinaloa is a safe place; That tells you that the Security Table has worked very well, I am at the Security Table every day, I participate and it seems like a good idea because there are all those who have to do with the federal, what does it help you? To give precision shots and not everyone shooting by their side. From their strategies are built, operations that turn out to be very effective, in the case of, for example, the northern area of ​​Culiacán were a few months ago we had some alterations because right now it is quiet, we have the National Guard permanently. Strategic is to have built the El Sauz military base (in the community of Costa Rica), it cost 800 million pesos,
-You had the transition stage (in 2018), didn't you have a change in coordination?
"I think coordination improved because we are all at that table, you find out what the Army did, what the Guard, the Attorney General's Office or the State Attorney's Office are doing, and there you find out everything, Whatever arises, it is addressed there, and it is resolved, I think that is a big difference. It pays a lot to have attention and downward rates as we are having in Sinaloa"
Source: elsoldemazatlan.com.mx